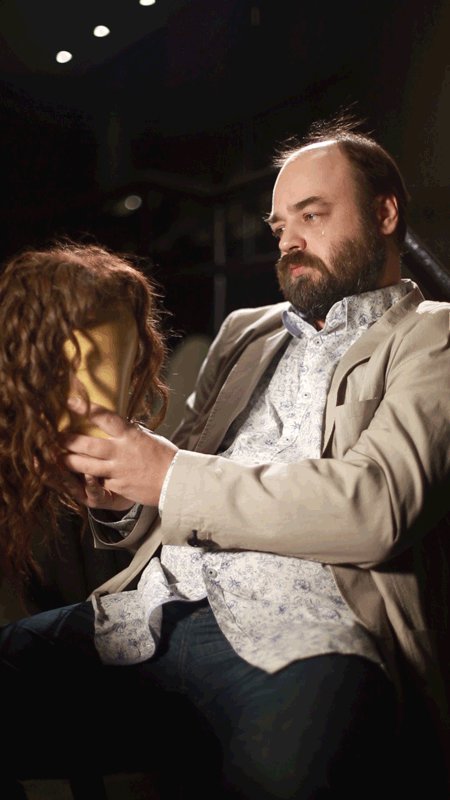 Alexei Kolubkov
In 1991, Alexei was accepted to the Lomonosov Moscow State University of Fine Chemical Technologies, but instead went to study at the Moscow Theater Lyceum Academy. Soon, the Lyceum was closed, and Alexei began taking classes at the Art School of Moscow Open Social University, where he spent a year. In 1993, he was accepted to the Shchukin Higher Theater School, but a semester later he was withdrawn from studies for "unsuitability for profession." After that, Alexei had spent several years working at a real estate agency and a legal firm, but every year he would apply to all the theater schools of Moscow.

In 1997, he was accepted to the department of stage acting and directing of the Russian Theater Academy, to Pyotr Fomenko's workshop.

Alexei was accepted into Fomenko Workshop Theater's company in 2001.